At Frontier Cabinetry we make all kinds of custom wood details to give your space the look and feel you desire. We make home theaters, hutches, closet units, fireplace mantels, stair railings, shelving and more. Check out our photo gallery to see examples of items we can build for you. If you don't see what you are looking for, give us a call. Chances are we can make it.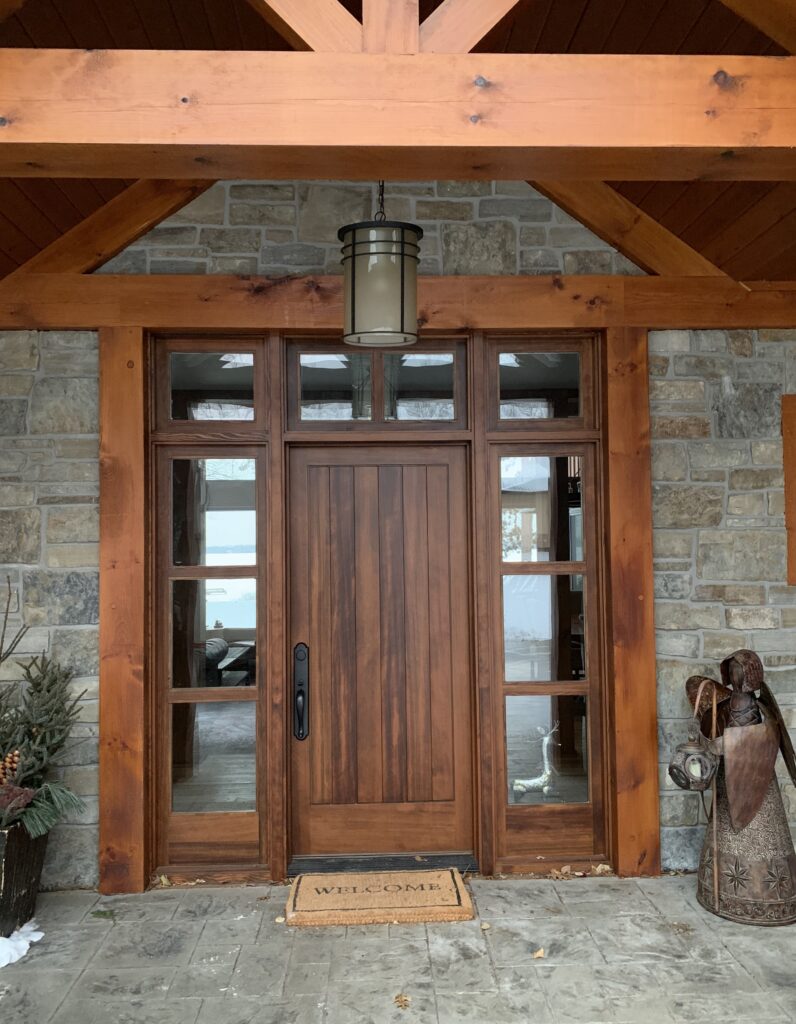 Bring the warmth and beauty of natural wood into your surroundings with a unique door, custom made just for your space. Our craftsmen pay close attention to ensuring your custom door is of the same high quality as all our wood products.
Tongue and groove, half log, batten board, shiplap … wood detail instead of sheetrock can transform a room. Depending on your style, we have beautiful wood options to help you add drama to your space.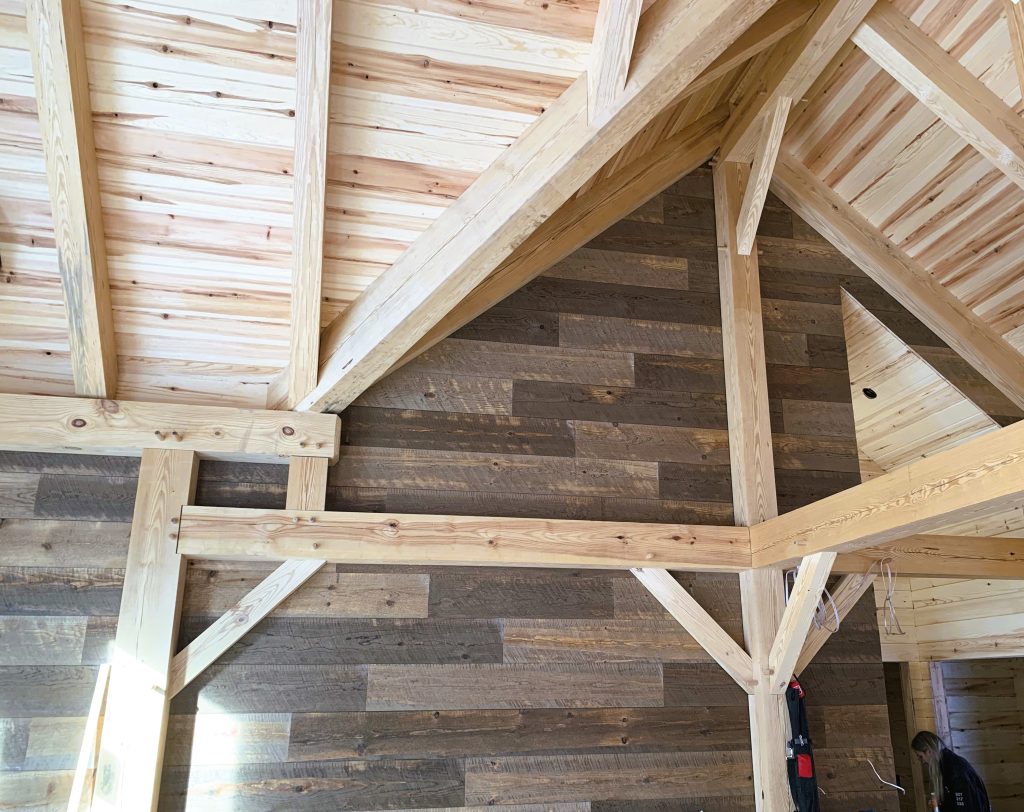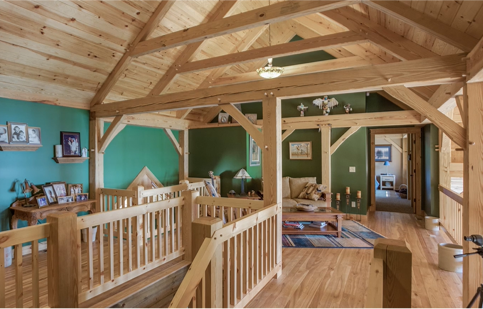 If you need rustic trim, wood steps and railings or gorgeous ceiling beams to finish off your space, we can help.
What better way to perfectly complement your fireplace than with a custom mantel, built-in shelves, or both? We can help you select the right wood species and style to set off the look and feel of your room to your taste.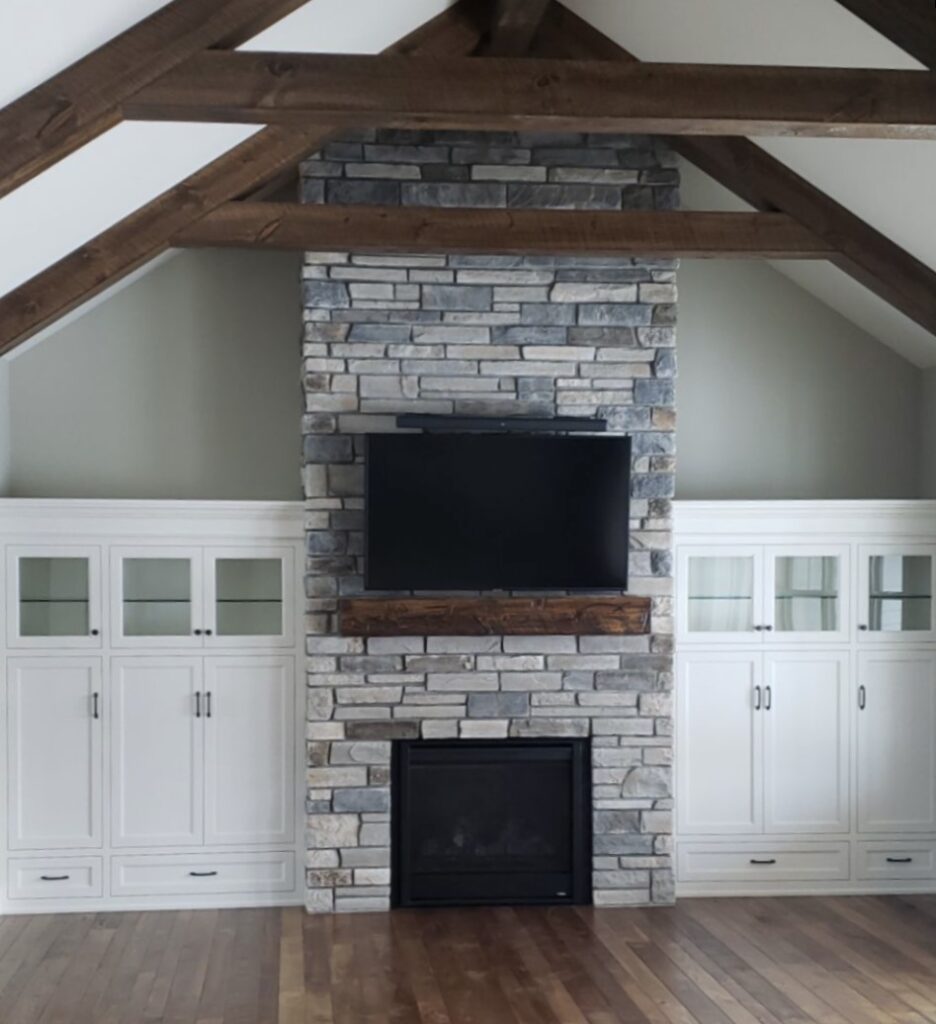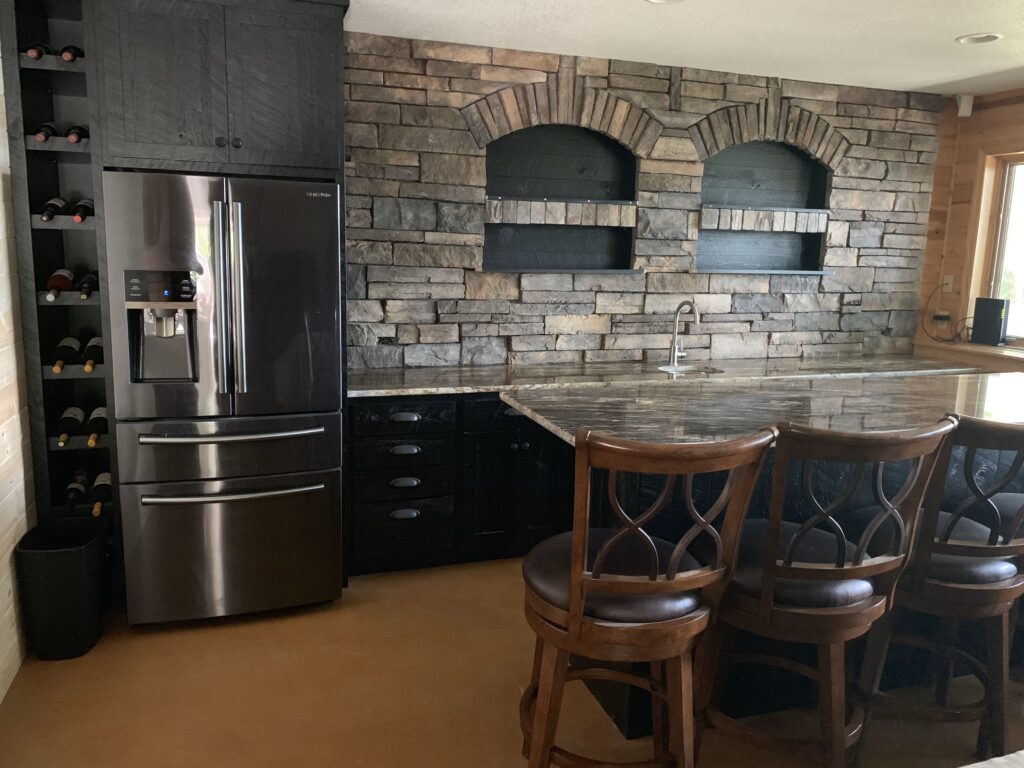 A custom-built bar is a wonderful way to finish off an entertainment area. Your bar can be built in any of our cabinet styles. Like our cabinets, bars arrive pre-assembled to make them easier to install.
A custom-built vanity will help pull together the look and feel of your powder room. Your vanity can be built in any of our cabinet styles, including Frontier, Rustic, Rough Sawn, Reclaimed Wood or Traditional.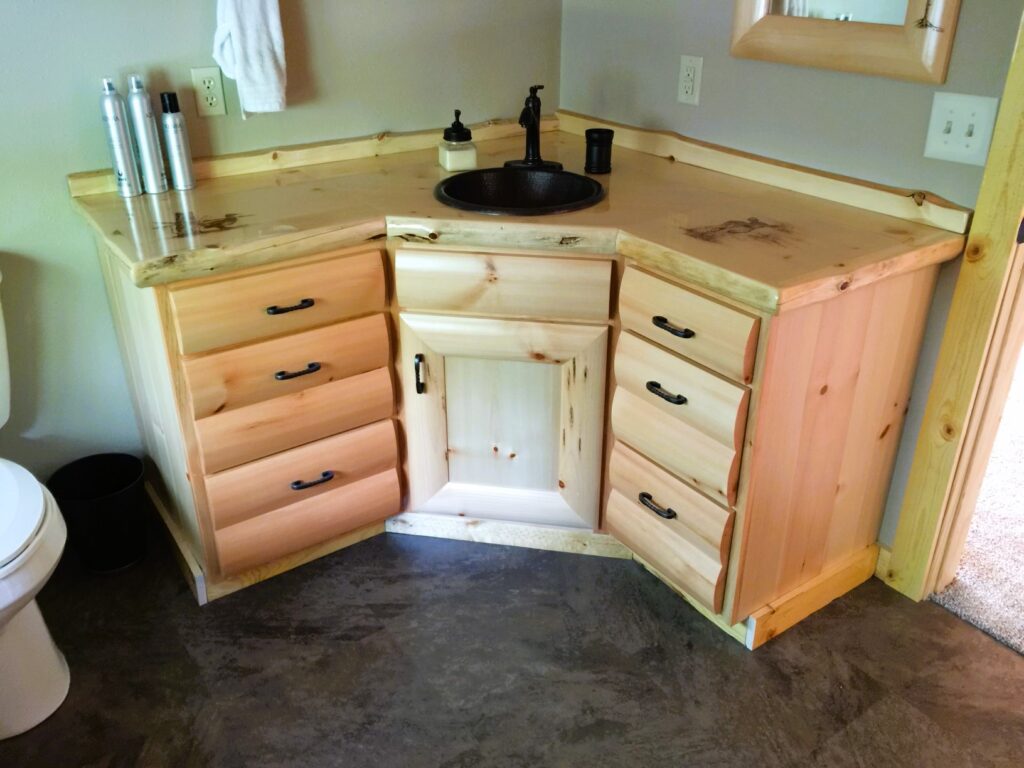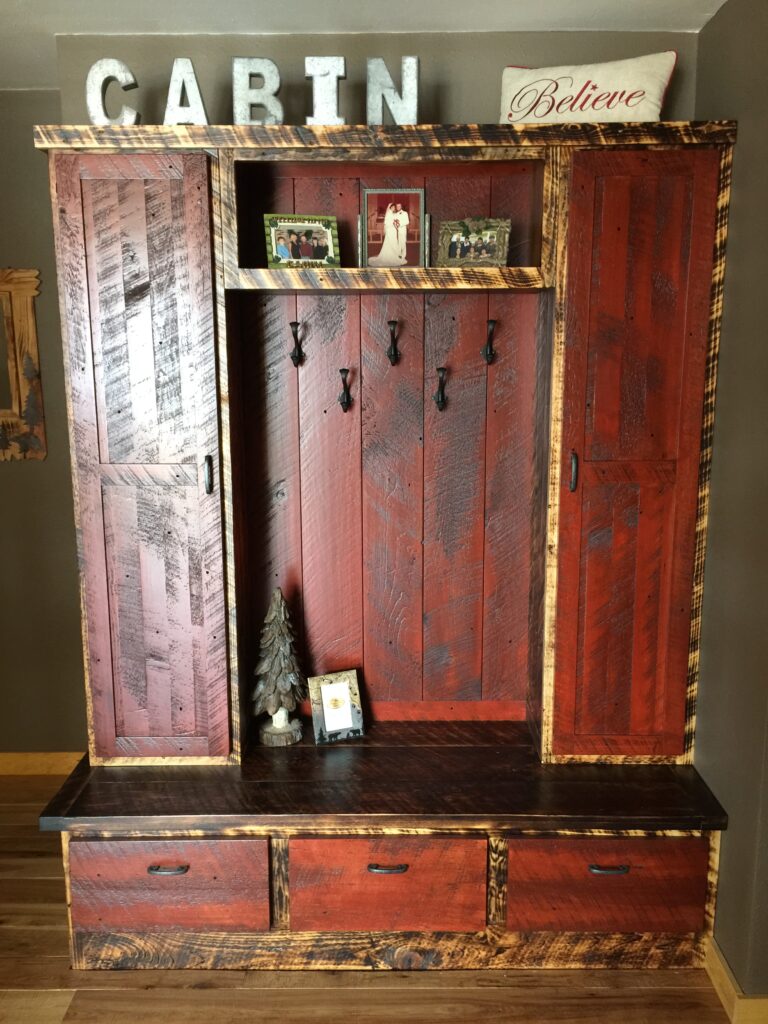 To complete the rustic atmosphere of your home, consider a custom made piece of furniture.
Check out recent projects that feature our cabinetry as well as wood flooring and millwork.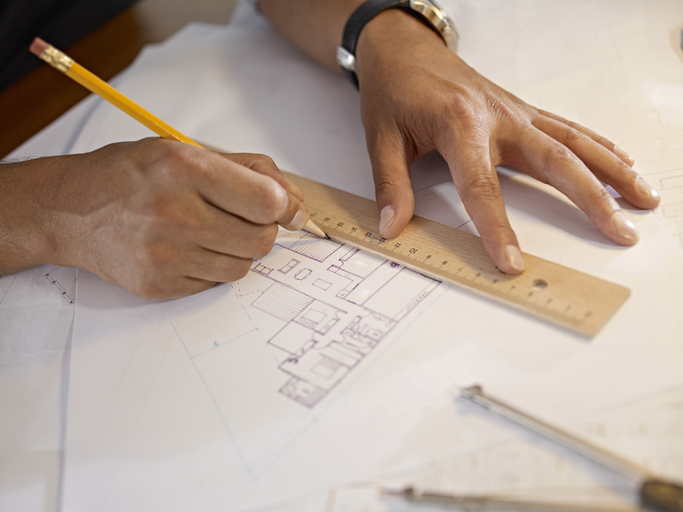 If you have a drawing or blueprint, please email it to us. A simple drawing on graph paper helps us develop a rough estimate. Or if you're tech-savvy, you can create your own graph paper using Microsoft Excel. One square = 6 inches.
We work directly with homeowners, builders and designers. Our staff will guide you through the process all the way from design to delivery. Every product we create is handcrafted in Crosby, Minnesota. Not in MN? No problem, we can ship or deliver anywhere in the U.S. or Canada.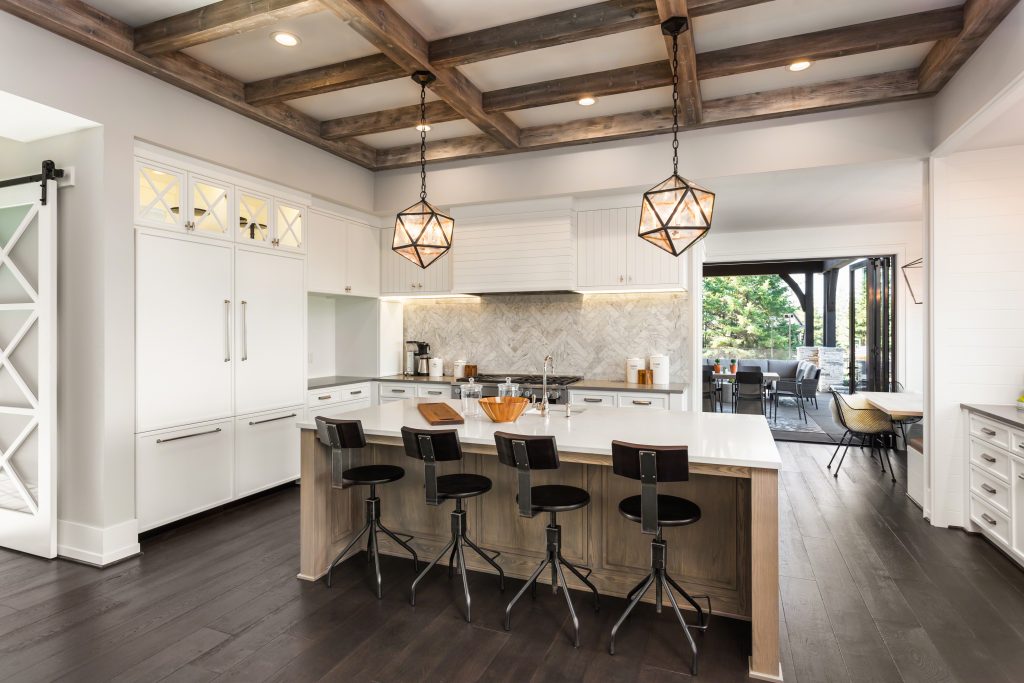 Call us at 218-546-6960, 888-256-0872 or complete the form and we will contact you.