Our custom designed and built cabinets are a hallmark of quality in any home or cabin and our sales staff will guide you through the process from design to delivery. Cabinets will arrive preassembled for easy installation and can be shipped throughout the United States and Canada. You have the option to stain, finish and install the cabinets yourself, or work with a local contractor.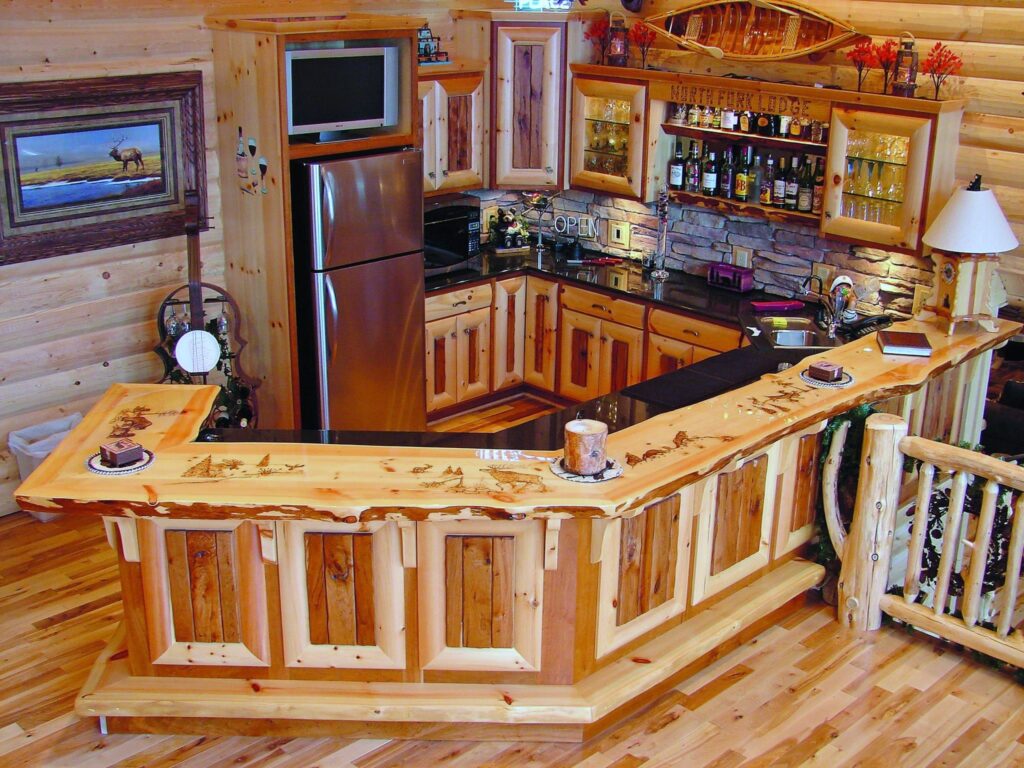 Our namesake "Frontier" cabinet is built with half logs, which we handpick for your project. The doors have mitered corners and either a flat or raised panel of pine or rustic option (cherry, alder, hickory, or walnut). This style matches the interior of log homes but also looks beautiful in traditional construction.
We offer several door styles in species of knotty woods including alder, cherry, hickory, maple, oak, or walnut. Knotty woods are full of character and provide a rustic warmth.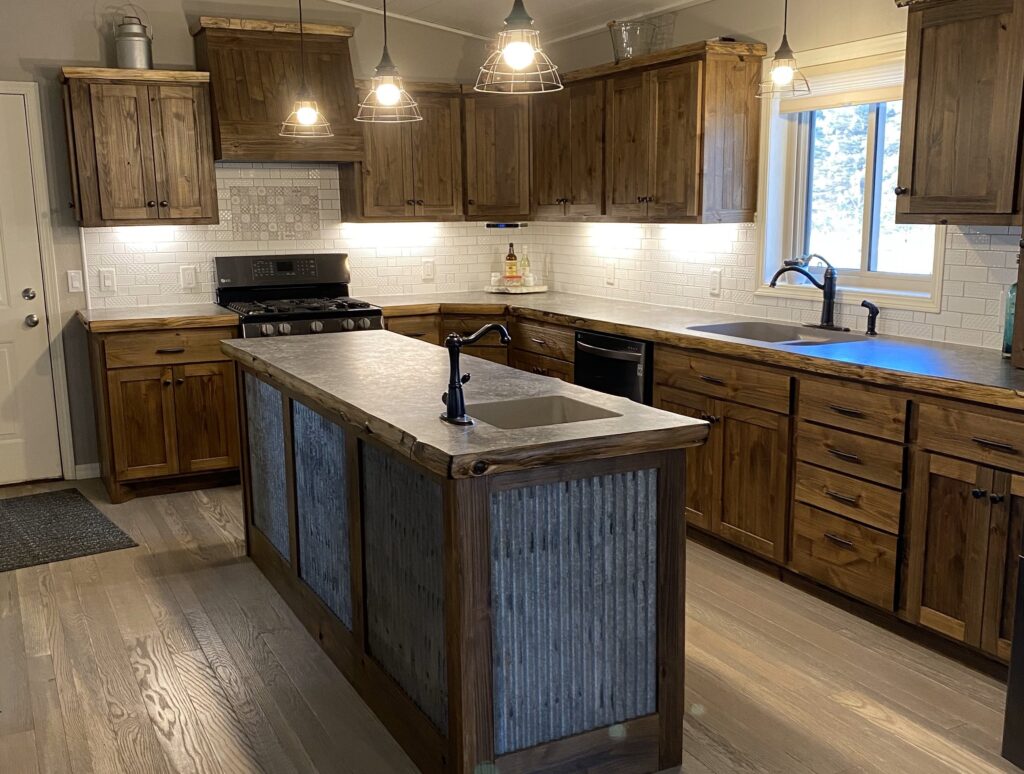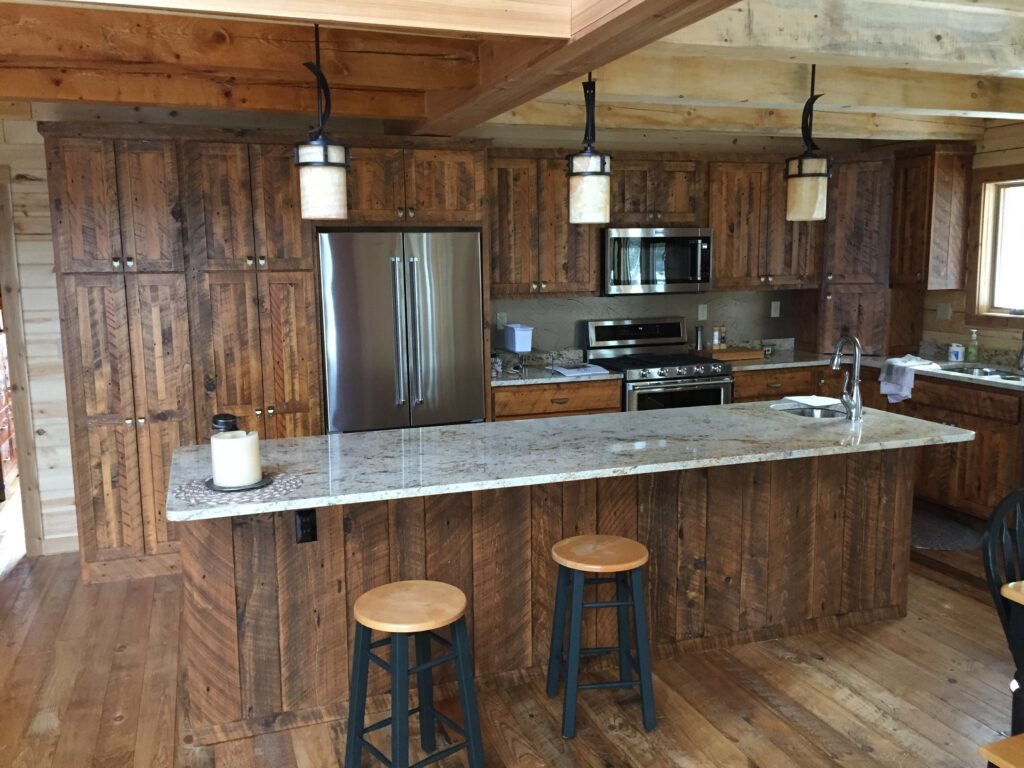 These cabinets look like original barnwood, but with all the convenience of a modern kitchen. Made with pine, they are tinted with your choice of light or dark stain. These can be tailored to meet any design aesthetic you are looking for.
Want environmentally friendly cabinets? Consider rustic-looking reclaimed lumber, which we handpick. We also offer subtle woods in blended tones that complement any decor. Available in smooth or textured finish and in most of our door styles.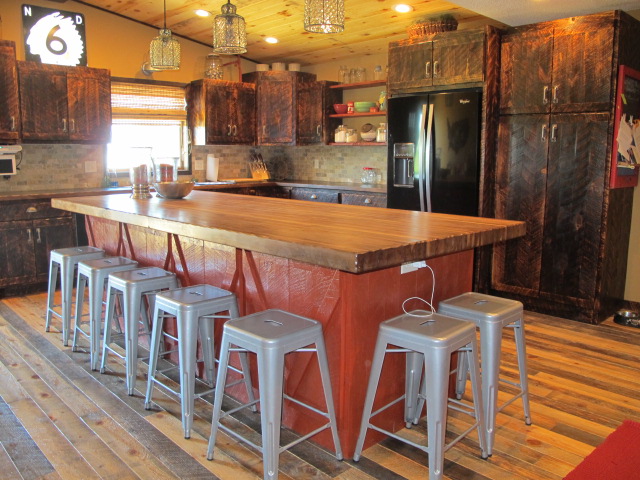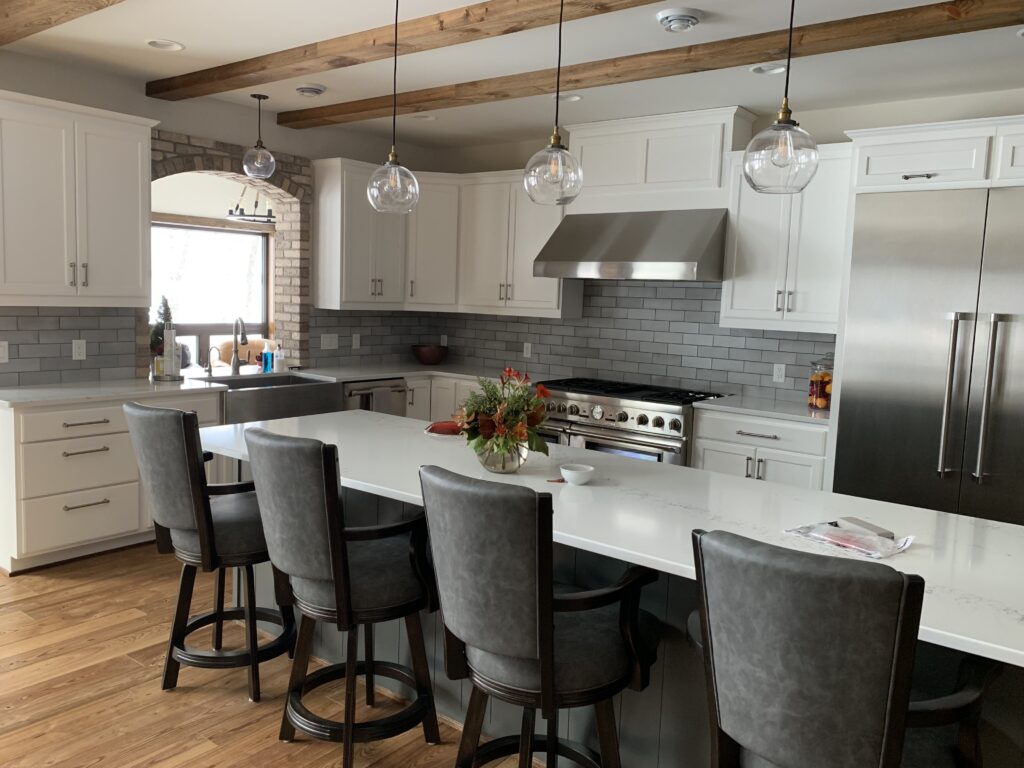 If you prefer the refined style of traditional or painted cabinets, we can customize the wood and door styles to your specifications and design needs.
Cabinets must be beautiful and functional. Whether you want a custom adjustable roll-out for pots and pans, wine storage, or a rack to organize your spices, we have everything you need—and probably a few things you didn't know you needed!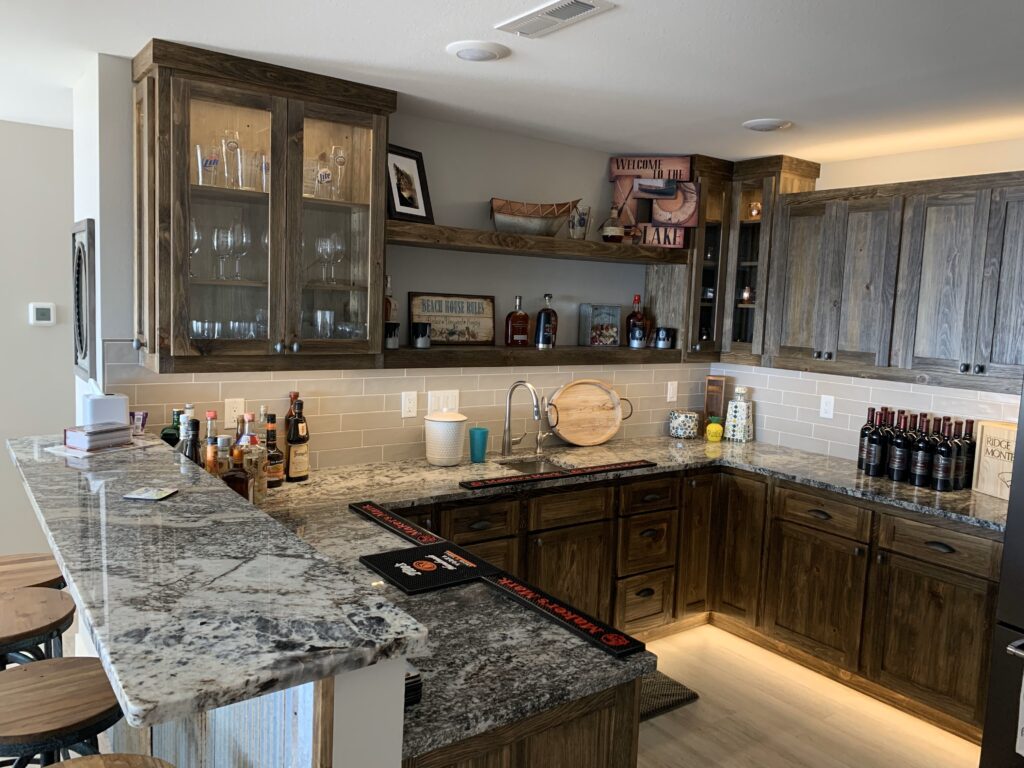 Check out recent projects that feature our cabinetry as well as wood flooring and millwork.
If you have a drawing or blueprint, please email it to us. A simple drawing on graph paper helps us develop a rough estimate. Or if you're tech-savvy, you can create your own graph paper using Microsoft Excel. One square = 6 inches.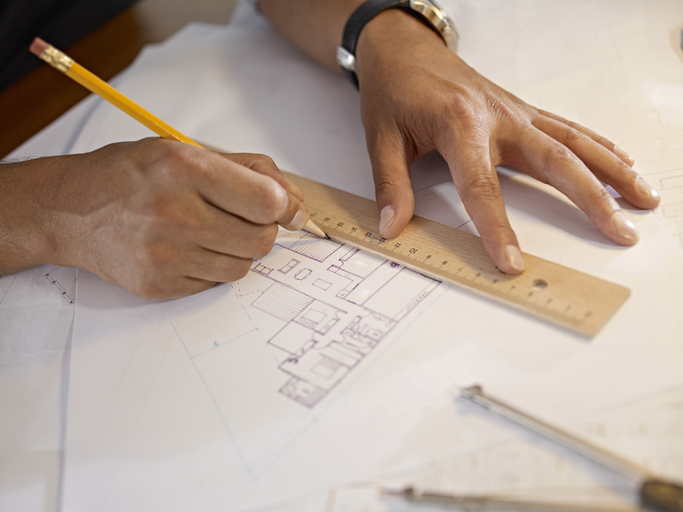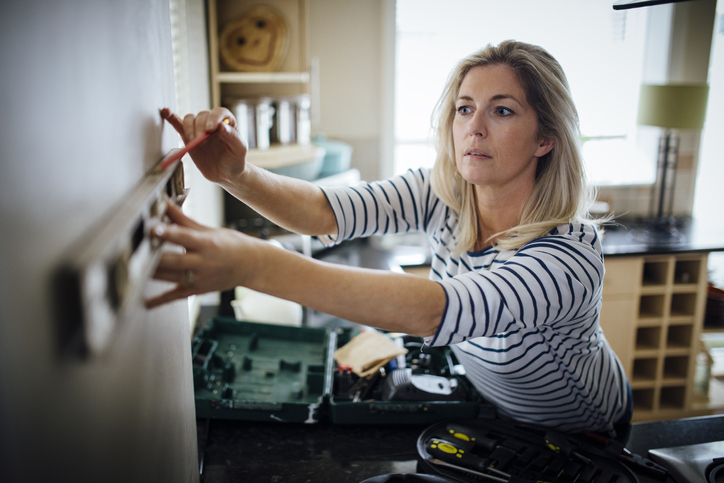 NEED TO TAKE CABINET MEASUREMENTS?
If you choose to proceed, we will help you get accurate measurements. We work with customers over the phone and online every day and we know how to help you ensure your measurements will be the first step in a successful project.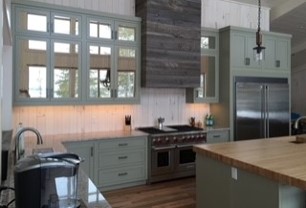 Call us at 218-546-6960, 888-256-0872 or complete the form and we will contact you.